Olympics in Beijing:
The Danish Olympic team wears organic clothing
20th. July 2008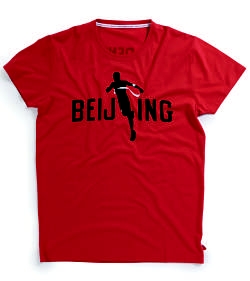 When the Danish Olympic team enters the Bird's Nest Stadium in Beijing at the Olympic Games this year they will - partly - be wearing organic clothes.
The sponsor for the Olympic Team is Bestseller and they decided that that the t-shirts in the collection should be organic. Unfortunately it is not yet realistic to make all the Olympic clothing organic.
As a follow up to the Olympic Games Bestseller has introduced a consumer model of the Olympic t-shirt which is sold in the Danish shops of Bestseller's brand for young men, Jack & Jones. The models are of course also produced of organic cotton.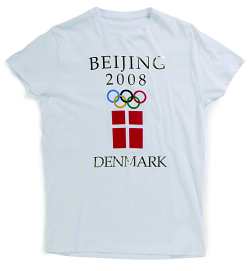 Bestseller is the largest textile company in Denmark having a turnover of almost 1,5 billion (milliard) Euros. Its brands are widely known in many countries.
In the last year Bestseller has launched more and more organic clothing. In 2007 organic styles were launched in the brand of Vero Moda for women and Jack & Jones for men. The organic clothes from Bestseller's brands are generally certified by according to the GOTS standard by Control Union.
This year the brand for children NameIT introduced organic clothing for children - even designed by the Danish supermodel Helena Christensen.
At Copenhagen Fashion Week in February many fashion companies were promoting organic clothing and it is expected that even more organic styles will be shown when the fashion week opens in the beginning of August.